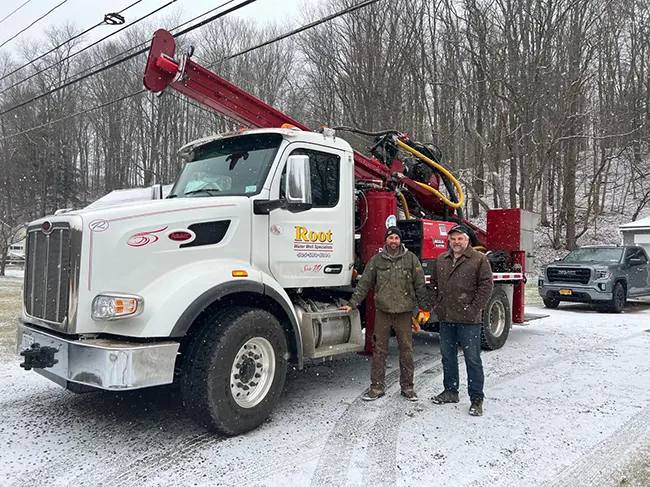 Welcome Root, The Water Well Specialists
We would like to welcome the Root Family of water well drillers to the Derex family of compact dual rotary drills. We had a great time last week drilling three wells in three short days with their new Derex 1340-12 DR. The skilled crew of the Root family, combined with the speed of their new drill allowed us to dodge a pretty nasty winter storm, and found plenty of water in some narrow aquifers for their valued customers.
Root Water Well Specialists is a multi-service ground water resource specializing in; new well construction and reconstruction, pump sales and service, water testing and conditioning, and geothermal drilling and design. Based in Scio, New York, they provide services that cover Allegany, Cattaraugus, Steuben, and Wyoming counties in New York State and McKean, Potter, and Tioga counties in Pennsylvania.