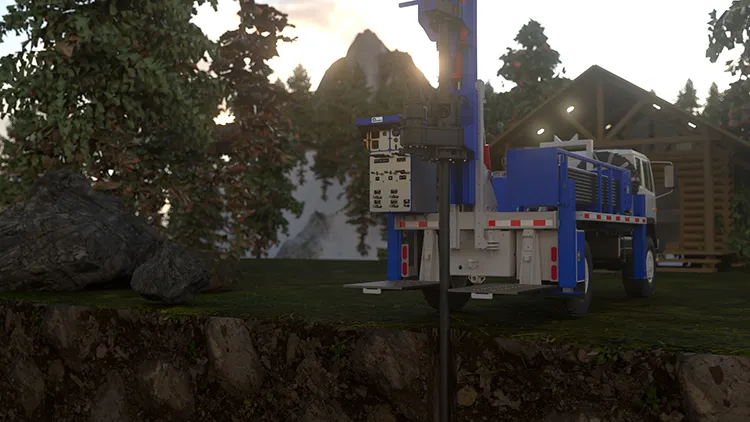 Go off road drilling with the new Derex 1340-12X DR! We believe in being the tip of the spear of innovation, and wanted to develop a drilling rig that would be a game changer for all of you water well, geothermal and RC exploration drillers. So we teamed up with Acela to bring you the new Derex 1340-12X DR.
The Derex 1340-12X Dual Rotary drilling rig combines the power and efficiency of the Derex 1340 DR, with one of North America's most capable trucks. We felt the off-road capabilities of the Acela Monterra 4×4 would be an asset to drillers everywhere. This 4×4 has 22" ground clearance sitting on its 46 inch tires, allowing you to navigate the toughest job sites and save on, or avoid road access costs all together.
Tough enough for the U.S. ARMY
Originally designed for the U.S. Army, this truck is beyond reliable. and another big reason why we chose the Acela Monterra 4×4 to carry the 1340 DR drill. The next time you go to war with the ground, you will surely be victorious!
At the end of the day we brought this powerful combination of truck and drill together to help our customers expand their businesses, by being able to drill more holes, in more places. It's as simple as that!